Five inmates, two officials injured in Bauchi prison riot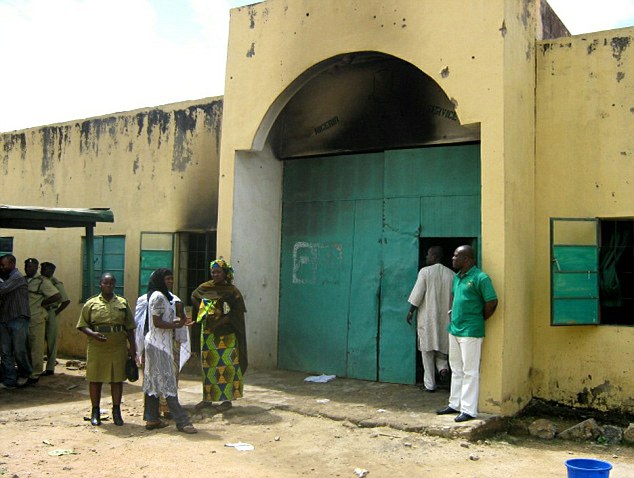 Security agents attached to the Bauchi State custodial center on Friday afternoon foiled an attempted jail break.
The incident caused pandemonium among residents living around the Correctional Service facility.
This was consequent ipon sporadic gunshots which rent the air in the vicinity.
Two officials of the Correctional Service, who sustained varying degrees of injuries from gunshots, are receiving treatment at an undisclosed hospital within Bauchi Metropolis.
A resident who lives around the Custodial Center, said several gunshots were fired during the incident, which occured about 12 pm before Friday prayer.
"I live very close to the Bauchi Custodial Center and I was at home this afternoon when I heard sporadic gunshots. I heard at least 10 gunshots," a resident was quoted to have told National Accord.
Confirming the incident to journalists in a telephone interview in Bauchi, the Public Relations Officer of the NCS, Abubakar Adam, said the situation had been put under control as all the inmates had been put back into their respective cells.
Yes, there was a little problem at the Custodian Center today, we were just coming from there with the Comptroller.
"We have gone to see the situation and I can tell you that everything has been brought back to normal," he said.
The NCS Spokesperson who spoke on the cause of the incident stated that: "One of the staff members was discovered to be smuggling prohibited substances into the Correctional facility for the inmates; he was caught and tried by the authorities.
"Some of the inmates who were the end users of the illicit substances felt bad and decided to protest the action of the Custodial authorities.
"We have some inmates from the southern part of the country who were aware of the happenings in Owerri so, they teamed up with those protesting the stop of the supply and attempted to do a jail break."
Security had been reportedly beefed up at the Center.
Five security Hilux vehicles belonging to the Rapid Response Squad of the Bauchi State Command of the Nigeria Police Force and those of the Nigeria Security and Civil Defense Corps, have been stationed at the gate of the Custodial Center.
Fierce-looking and gun-wielding security agents of the two agencies are keeping sentry there.
The road which passes in front of the gate of the Custodial Center leading to Bakaro, Karofi and Shagari areas, has since been blocked
Conclave