NCRIB STRENGTHENS COLLABORATION WITH BIBA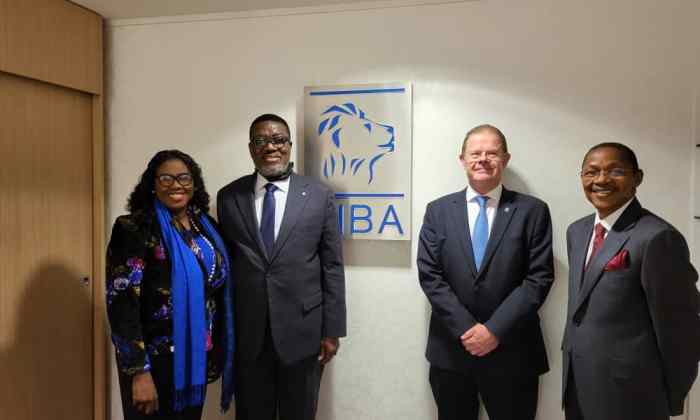 The Nigerian Council of Registered Insurance Brokers has strengthened its collaboration with British Insurance Brokers Association (BIBA) with an assurance of support received from the Association.
The President of the Council, Mr. Rotimi Edu, mni during his visit to BIBA in London said there were increasing  areas of collaboration between the NCRIB and BIBA in the light of unfolding challenges post by the post Covid-19 era.
Edu, who appreciated the past support of BIBA to the Council noted that the NCRIB Members would latch more on the expertise of BIBA Members in strategic areas such as Oil & Gas, Risk Management and Strategic Leadership
On the forth coming BIBA Conference, the NCRIB President, Mr. Edu promised that the Council's delegates will make an impressive appearance in other to take advantage of the focus of the Conference.
Responding, the Chief Executive of BIBA, Mr. Steve White congratulated Mr. Edu for emerging as the President of the Council and reaffirmed BIBA's readiness to share knowledge and data with the Council when and where necessary
The President was joined by Dr. (Mrs) Funmi Babington-Ashaye, Managing Director, Risk Analyst Insurance Brokers and Hon. Lanre Laoshe of Leverage Insurance Brokers