PenCom gives PFAs one year to recapitalise to N5bn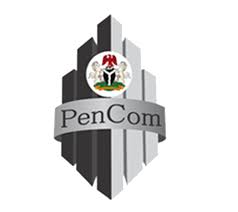 The National Pension Commission (PenCom) has given Pension Fund Administrators one year to increase their shareholders' fund to the tune of N5 billion from N1 billion.
PenCom had ealier communicated the new shareholders' fund to pension operators.
Pension operators control pension assets which is over N12.24 trillion, which has been invested in different approved invested portfolios.
PenCom said Pension fund assets decline of ₦51.30 billion in February was mainly attributed to the depreciation in the prices of Fixed Income Securities (FISs) in the trading portfolios of the Approved Existing Schemes (AES), RSA Funds II & IV and Closed Pension Fund Administrators (CPFA).
PenCom stated that the depreciation created unrealized losses on Marked to Market FISs, stressing that values of the bonds in the trading portfolios fluctuate based on supply and demand of the underlying securities as well as the outlook of the financial market.
The pension regulator said pension fund assets which was N12.29 trillion in January, drop to N12.24 trillion in February, while total Retirement Savings Account (RSA) registration stood at 9.27 million.
PenCom said of the N12.24 trillion, pension assets, N8.13 trillion was invested in federal government securities, which breakdown revealed that N7.34 trillion was invested in bonds; N676.71 billion in treasury bills; N11.91 billion in agency bonds; N90.66 in Sukuk and N12.22 billion in green bonds.
It noted that state government securities gulped N117.82 billion; bank placement N1.52 trillion; commercial papers N106.31 billion amongst others