Transcorp Hotels set to rake in 67.49% revenue growth in 2021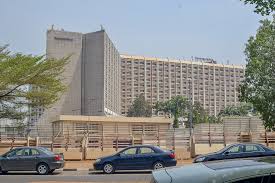 By Ngozi Onyeakusi— Transcorp Hotels Plc expects its 2021 revenue to jump by 67.49 per cent to N17bn as it recovers from the impact of the COVID-19 pandemic on the hospitality industry.
The company disclosed this on Wednesday during its 'Facts Behind the Figures' presentation to capital market stakeholders through the platform of the Nigerian Exchange Limited.
Last year, Transcorp Hotels' revenue plunged by 50 per cent to N10bn from a record high of N20bn in 2019 as occupancy dropped to as low as five per cent in April 2020 on the back of the impact of the COVID-19 pandemic, according to the presentation.
The hotel said it witnessed a remarkable recovery in the third and fourth quarters of 2020, with monthly occupancy rising to a high of 55 per cent in December from 10.9 per cent in June.
"We began year 2021 in a strong position, maintaining our place as the number one hospitality brand in the country, having learned valuable lessons through the turbulence of the previous year," the Managing Director/Chief Executive Officer, Transcorp Hotels, Mrs Dupe Olusola, said.
She said despite the adverse effect of the pandemic last year, Transcorp Hotels remained resilient and took a critical and fundamental decision to remain open and maintain operations at both the Transcorp Hilton Abuja and Transcorp Hotels Calabar.
"Today, leisure has become very important to us more than ever. As a hospitality business, we will constantly continue to challenge ourselves to ensure that we meet the diverse customer needs and provide excellent experience across all touchpoints."
The company said the 4,000-square metre warehouse used to store materials during the upgrade of Transcorp Hilton Abuja would be converted to a 3,000 capacity events centre