Cornerstone Insurance set to rake in N802.095m group profit for Q3 2021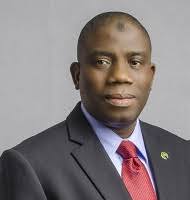 By Ngozi Onyeakusi—-Cornerstone Insurance Plc, one of the frontline underwriting firms involved in property-casualty insurance, life/ health insurance and leasing has released its earnings forecast for third quarter ending 30 September 2021 with group gross premium income projection of   N5.089 billion while N4.194 billion was projected for the company.
The group profit after tax N802.095 million was also projected and N679.693 million for the company.
The cash/bank balance is projected to rise to N13.567 billion at the end of the quarter from N12.911 billion at the beginning. Recall that Cornerstone's earnings forecast for second quarter ending 30 June 2021 with gross premium income projection of N4.776 billion.